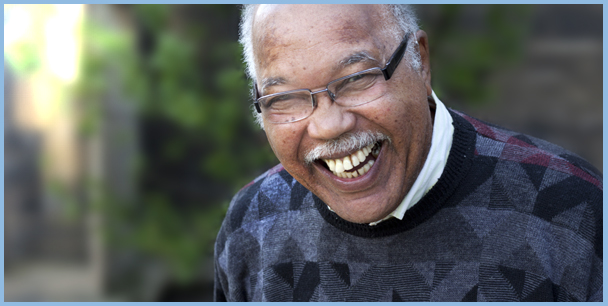 Background
A number of organisations came together to secure funding from the Department of Health 'Warm Homes, Healthy People Fund' for a project to help staff to plan and prepare more effectively, in line with the Cold Weather Plan for England. 
What is the problem and why are we doing this work?
Last year across Yorkshire and the Humber 2700 people are estimated to have died from illness due to being too cold in their own homes. These were preventable deaths and by encouraging people to take simple actions and invest in future warmth, we believe we can reduce the impact of cold weather and improve the lives of some of our most at risk citizens.
What are we trying to achieve?
To make sure that at risk older people receive correct, clear, consistent, useful and actionable advice and information from the local organisations they come into contact with.
We aim to create engagement and encouraging collaboration between services by providing communication and sharing of knowledge.
Who are the partners?
A wide range of organisations across Yorkshire and the Humber including: NHS, Local Authorities, Emergency Services, Age UK, National Energy Action, AJ Stocks Ltd and other third sector organisations. Additional support and input has also been given from a wide range of public sector and private sector organisations and individuals.
How will the Winter Warmth Toolkit help
Assist professionals to plan, prepare and take advantage of existing resources, knowledge and information
Increase appropriate referral for the vulnerable to local schemes and interventions
Reduce duplication of effort and work load across organisations
Increase impact and effectiveness of communication activity by promoting an integrated and consistent approach
Project evaluation
The evaluation report overviews usage of the Winter Warmth Toolkit since its development and launch in 2012 to date (February 2013).
The report includes both qualitative and quantitative findings sourced from a range of organisations, individuals and Winter Warmth
Toolkit web site statistical information.